Turbocharge your business with VINFi
Our powerful combination of cutting edge technology and innovative floor plan financing helps dealerships sell more cars and drive success.
Simplicity and Elegance
Our lightning fast websites deliver instant results to your customers and an increased ROI for your dealership.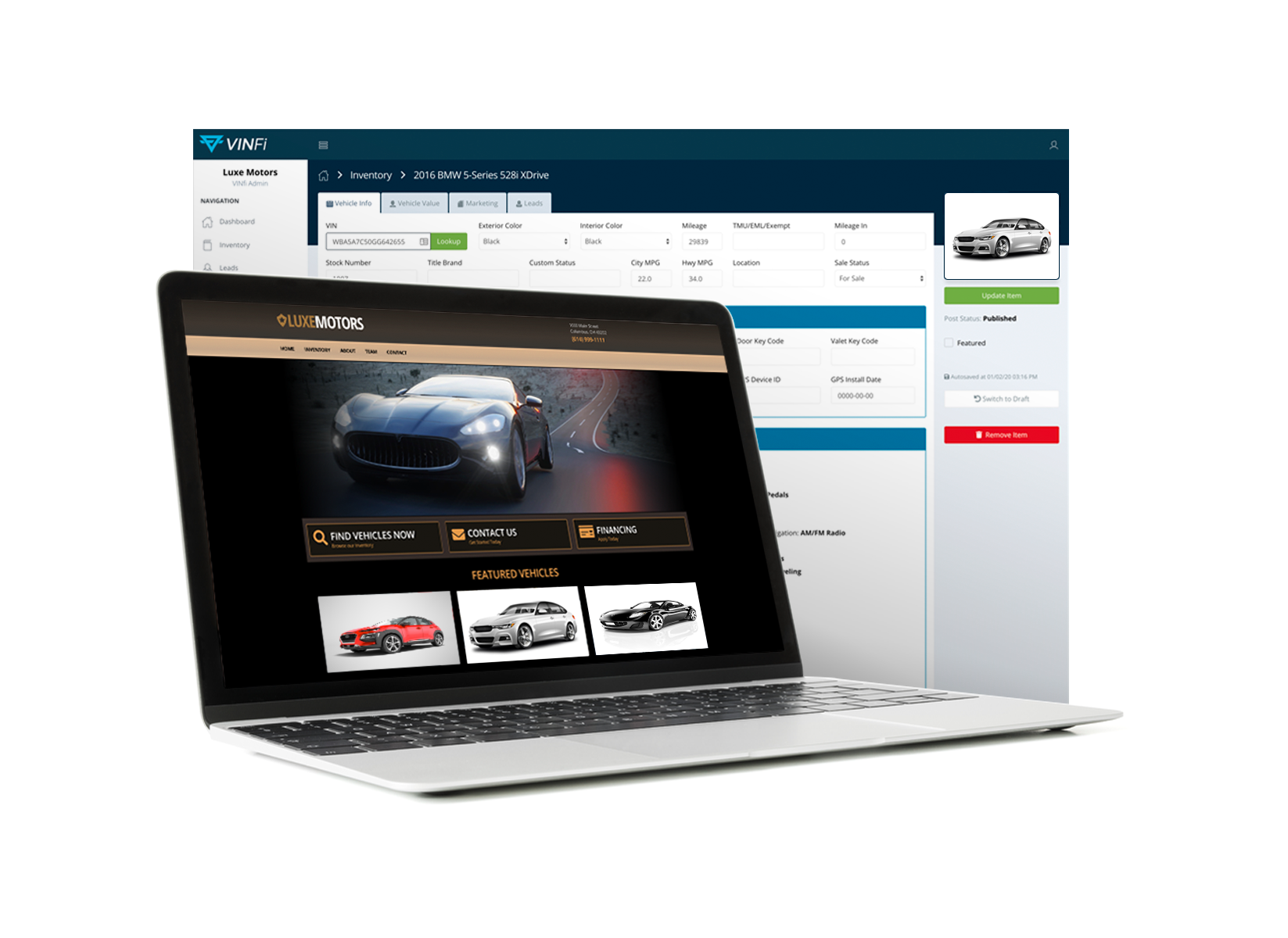 What We Do
Technology-driven solutions to help you generate leads and sales
Website Templates
Don't believe us? See for yourself!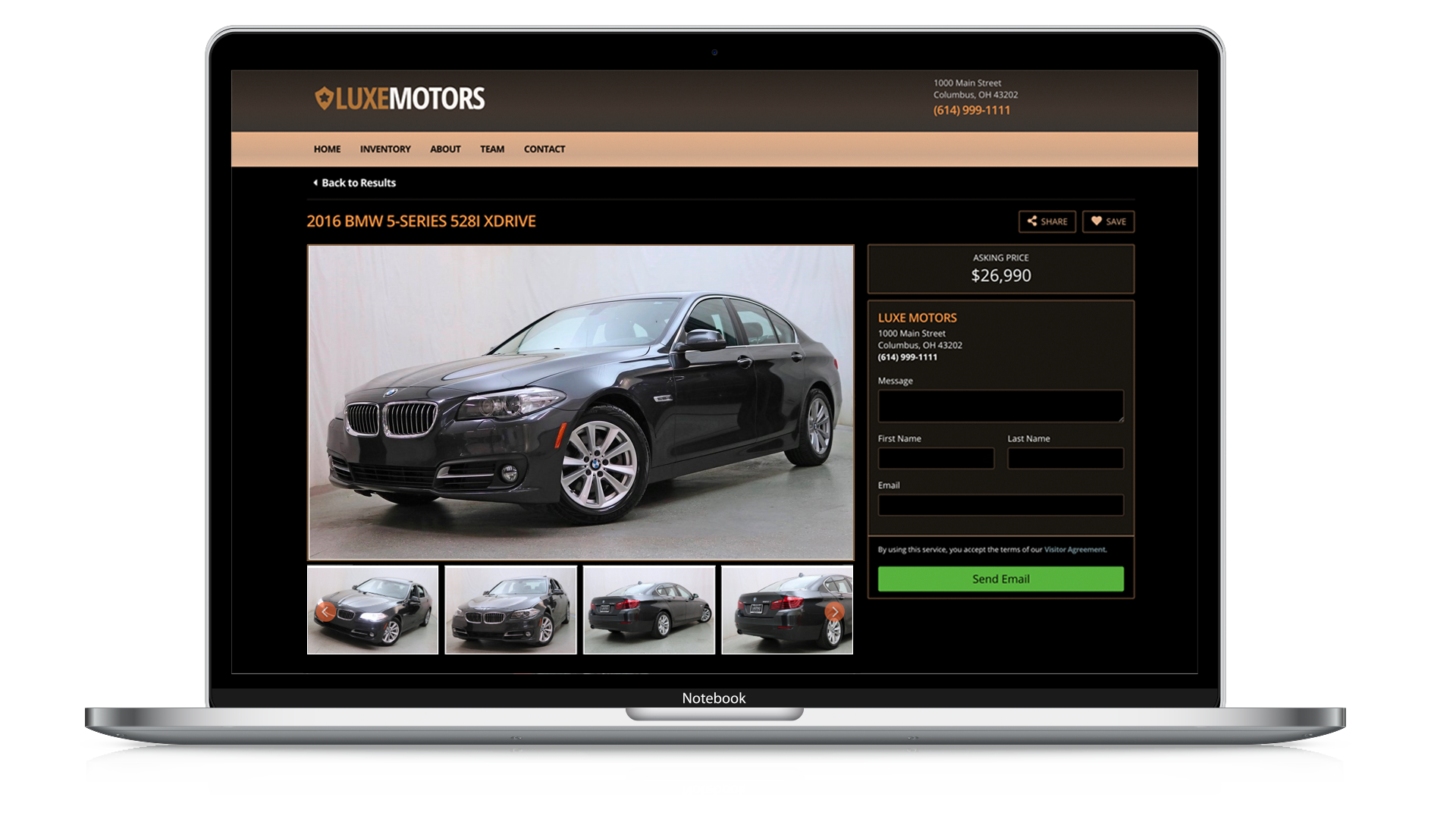 Capital
Need flexible financing to grow your business?
VINFi Capital helps independent dealers grow their business by providing flexible financing options for used vehicle inventory. We help our dealers choose the right floor plan program that will free up cash flow while providing the tools they need to grow their business.
---
Learn more
Interested in learning more?
If you have any questions about pricing or our capabilities - or just want to talk to someone, feel free to drop us a line!
Request a Demo
---
1554 Polaris Parkway | Suite 325
Columbus, OH 43240
888-552-9955